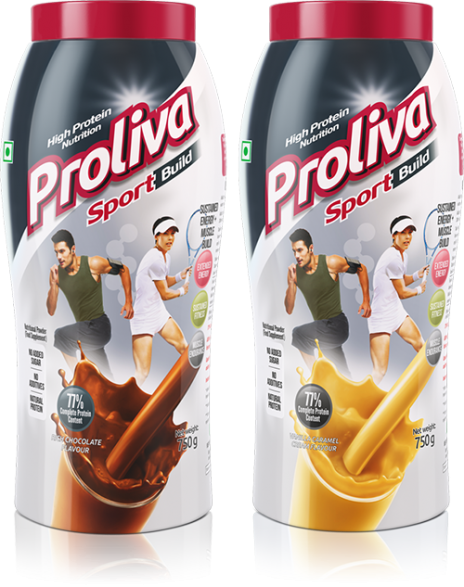 PROLIVA SPORT BUILD
Proliva Sport Build for Sustained Fitness
Physical activity, be it aerobic activity, weight training or even the strain of the daily grind, makes muscles in your body break down.
Your body needs the building blocks of protein to repair and rebuild muscle tissue.
Your diet needs to be protein-rich, ideally comprising various forms of complete protein for overall development.
Key Ingredients
Casein a slow-release protein in milk, is absorbed steadily into the bloodstream, so that the body has a steady supply of protein throughout the day.
Whey is a fast-release protein that gives your body a quick protein boost.
Soy protein isolate is a complete protein that contains essential amino acids and helps reduce bad cholesterol.
Total Protein content: 23.14g per serving of 30g

Proliva Sport Build is available in Rich Chocolate & Vanilla Caramel Cream flavours

---
Please choose any one option.
1485.0000
https://schema.org/In Stock
PROLIVA SPORT BUILD
Price: ₹1,650.00
₹1,485.00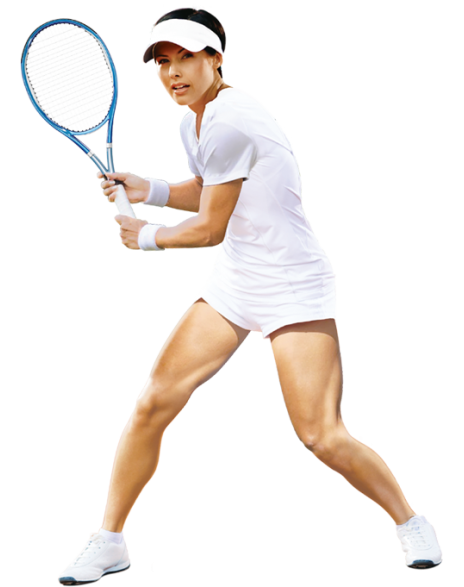 Key features
78% complete protein content
100% natural protein from whey, milk and soy
Contains whey for a quick protein boost
Contains casein from milk for steady protein nourishment
All natural and vegetarian nutrition with no additives or added sugar
Contains all the Essential Amino Acids – 9g EAA per serving
Rich source of Branched Chain Amino Acids – 4.2 g BCAA per serving
Proliva Sport Build is available in a 750g jar. It comes in two variants: Vanilla Caramel Cream and Rich Chocolate. For best results, Proliva Sport Build must be used in combination with Proliva Sport Recovery. Try the two in a convenient combo-pack (750gX2).
If you are a professional bodybuilder, athlete or sportperson, Proliva Sport Build is ideal for you as it contains perfect blend of proteins, mainly containing slow & sustained release proteins, also called as night protein, which helps in lean muscle mass development. Further, if you are women looking at weight management, Proliva Sport Build is good for you to balance different proteins during weight loss period. Whey protein and soy protein will make sure that your protein requirements is taken care of while not keeping you hungry and irritated while casein slowly releases in the body to provide sustained protein energy around the day. 1 scoop (15 g) in morning, 15 g mid meal and 15 g after last meal taken with skimmed milk would provide approximately 40 g of protein derived from plant and milk (blend of whey and casein). Tip to make it more healthy and delicious: consume with cold milk add minimum sugar add fruit of your choice to make a protein smoothie or download recipes for Yummier Shakes and Snacks from: as on link: www.nutrisattva.com/book1.pdf.
The Proliva Edge:

· Customised products addressing specific functionalities
· Designed as per Indian Dietary Habits and deficiencies
· Highest proportion of proteins in all its products
· All Natural – Proliva products do not contain added sugars, sweeteners, preservatives, additives, chemicals or hormones.
· 100% vegetarian – All Proliva products are 100% certified vegetarian with its milk based proteins derived from grass-fed cows and all other ingredients also derived from vegetarian sources.
· Affordable – Proliva products come in affordable monthly packs.